My Companies
Films that Inspired Me
Alien, Jaws and Let The Right One In
My Favorite Quote
'A fly got into the transmitter pod...'
My Friends
About Me
Chris is passionate about movies, and about stories that connect with audiences. Through his film career, his writing career and his time teaching new film makers, this enthusiasm and determination shines through and infects everyone who comes into contact with him.
Chris has made three micro budget feature films - The Runner (action thriller), White Angel (serial killer thriller) and Urban Ghost Story (paranormal thriller). More here… http://www.livingspiritgroup.com/films
Most recently, Chris made the short, 'Gone Fishing', which was Oscars shortlisted and won the Produers Guild Of America Awards in 2009.
Chris has written seven books on independent film making in the Guerilla Film Makers Handbook series, selling over a 150,000 copies worldwide. More here… http;//www,guerillafilm.com
Chris is also the creative director of The London Screenwriters Festival http://www.londonscreenwritersfestival.com
In 2012, Chris ran the inaugural TEDxEaling event delivering a day of world class TEDx talks on the theme of 'Story' and human communication. www.TEDxEaling.com
As part of the London Screenwriters' Festival, Chris Launched Create50, an initiative to get unproduced writers work filmed, and to showcase the work of emerging film talent. The first round attracted 2000 screenplay, resulted in 150 films and the first feature film was released on Valentines eve 2014, called 50 Kisses. www.50KissesFilm.com
Chris also operates a very active film makers blog at www.chrisjonesblog.com where he shares film making experiences. He is extremely active within social media.
Chris lives in Ealing, West London and his business is based at the historic Ealing Film Studios.
My Recent Work
Work I Really Enjoyed and Recommend
Work I have left feedback on (10 of 35)
Create
50

Live Projects
Twisted50 vol 2 // Book // collection of short stories
Currently accepting stories
Most Recent Blog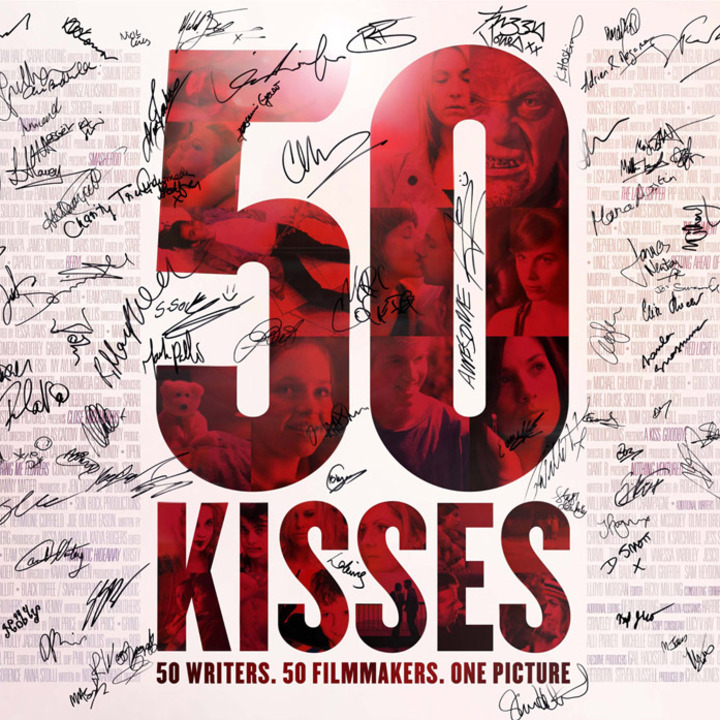 As a member of the Create50 commmunity, I want to invite you to a screening of 50 Kisses on valentines in Deptford. It will be a great night out and a chance to share the experience on the big screen.