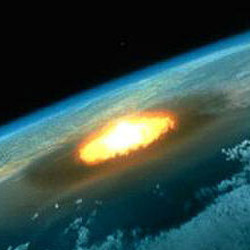 A civilisation-destroying meteor, heading towards Earth, is discovered by NASA. Its terrifying, devastating and inevitable impact is announced from the White House. With only two hours left for humankind, what would happen?
The Filmmaking Stage has moved to www.Impact50film.com - sign up there.
We have 50 world class scripts, can you make one into a short film?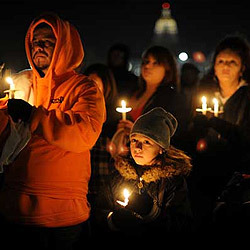 Can you make a short film that will deeply move audiences worldwide who watch the final movie?
If you think you can, then get involved in the Filmmakers' Phase of The Impact50.
If your film makes the final cut, you will share screen credit with Hollywood screenwriting legend Joe Eszterhas. Interested? Read the rules, choose a script, make a film, submit it, get feedback, then if you want, re-edit and resubmit. The best of the final films will be edited together to make an extraordinary feature film for cinema, TV and online.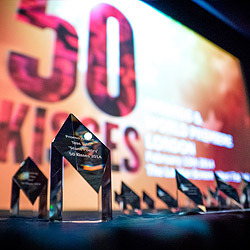 Create50 is not just a competition, it's a creative community and self-taught film school.
This will be our second feature film produced through the Create50 process. The first, '50 Kisses', was premiered in February 2014, netting the second biggest box office of a UK film in the week of release. It's now online and you can watch at www.50KissesFilm.com.
With 'The Impact' we are taking the game to a much higher level.
'I admired all five of the winning screenplays enormously and it is practically impossible to pick one favourite.'
Ted Tally, Impact50 screenplay judge and
Oscar Winner for 'Silence Of The Lambs'
How does Create50 Work?
'The Impact' Judges include...
Ted Tally // Screenwriter
Oscar winner for 'Silence Of The Lambs'... MORE
Lisa Albert // Screenwriter and Producer
All eight seasons of 'Mad Men'... MORE
Nicole Perlman // Screenwriter
'Guardians Of The Galaxy'. Enough said. MORE
Ashley Pharaoh // Veteran TV
Producer and writer of 'Life On Mars'... MORE
Simon Kinberg // Screenwriter
'Star Wars' Episode VII and more... MORE
William Nicholson // Screenwriter
Oscar nominee for 'Gladiator'... MORE
Iain Smith // Producer
'Mad Max: Fury Road'... MORE
'The Impact' Core Team include...
Chris Jones // Create50 founder, team leader
Filmmaker and entrepreneur... MORE
Gub Neal // Executive Producer
Former Head of Drama at Ch4... MORE
Joe Eszterhas // Screenwriter
Writer of the opening script to 'The Impact'... MORE
Eddie Hamilton // Consultant Editor
Currently cutting 'Mission: Impossible'... MORE
David Nicholas Wilkinson // Distributor
Heading up distribution... MORE
Tina McFarling // Consulting Publicist
PR powerhouse in the UK film industry... MORE

About the 'World' of the feature film 'The Impact'
We wanted to create a storyworld that would challenge screenwriters and filmmakers to dig deep into a human narrative that transcends politics, religion and petty differences.
We want to explore the idea, 'As we look into the face of death with certainty, who would we choose to be in those last few hours?'
We also want to tie the fifty stories together with a single global incident.
'The Impact' is not country specific and we encourage diversity.
The final film will begin with a short but powerful announcement to the planet by the President of the United States. This script has been written by Hollywood legend and highest paid screenwriter of all time Joe Eszterhas. We are filming it in the coming weeks with a top secret cast and crew.
Countdown to 'The Impact'… Our story
The Impact has a VERY strict time construct, to which you must adhere.
Zero hour: Amateur astronomer James Anderson spots the asteroid from his home observatory in Alice Springs, Australia. He immediately puts in a call to NASA.
One hour in: Four other amateur astronomers from the dark side of the planet confirm the Asteroid, provisionally named KT-1887.
Two hours in: NASA verify and confirm the size, trajectory and estimate 'the impact'. They debate action to take.
Two hours and fifteen minutes in: The White House is called and information relayed to William Jones, chief scientific advisor to the President.
Two hours and thirty minutes in: The President is pulled out of a meeting on agricultural policies and briefed on the impending threat.
''My favourite was actually perhaps the simplest one: MORE. i like the simplicity and clean emotionality of the storytelling, and how we all turn to children in moments of fear. it felt real and honest and like it packed a lot of emotion into so little time.'
Simon Kinberg, Impact50 Judge and Screenwriter / Producer 'X-Men: Days of Future Past'
Where our story begins...
Two hours and forty five minutes in: The President addresses the nation and planet. 'An asteroid the size of New York city will impact in the Atlantic Ocean, off the coast of Africa, in 97 minutes, it will destroy all life on earth aside from microbes. The blast will take just over one hour to travel around the planet…'
Four hours and twenty one minutes in: Impact in the Atlantic Ocean. The physical impact will be felt planet wide, mostly experienced as a small earthquke. The blast wave from the impact will take one hour to circulate the planet.
Five hours: Total annihilation of civilization and the end of our story as the blast wave comes full circle on the opposite side of the planet.

Map of the Blast Zone
Critical to the film is the blast zone and WHEN it will impact your story / shooting location. Above is a world map for a rough guide.

Notes for Filmmakers
The Filmmaking Stage has moved to www.Impact50film.com - sign up there.
The biggest note is that deadlines and some rules and guides are likley to change. This is becasue a film is an organically growing process and we want to make the best possible end result. If you cannot accept that there will be some changes, you should consider whether this is the project for you. Also, please remember we are a small team, so rather than asking us to correct a mistake you have made, get it right BEFORE submitting.
Your film, if successfully selected, will be featured in a collection of others. This will mean we may make changes to it and some of our guidelines reflect the fact that it is not a standalone film.
Get a proper editor to help you as you are not just making a film for YouTube, it's for the big screen too.
Please shoot your film at 25p. If you cannot, shoot it at 24p or 23.097p instead.
Please shoot 1920x1080p or better.
Please edit using a professional editing tool such as Avid, Premiere or FCP as we may need to access both your footage and project.
Keep all your media and project files safe as we may need access to them for the final film.
Make backups of your final film and all media.
Avoid low resolution / low definition codecs or 'renders' that will reduce the quality of the format or media that you shot.
Allow the opening and closing shots a couple of extra seconds for editorial reasons.
Edit your sound properly. This means isolated tracks for music, sound effects, dialogue, atmospheres, ADR, Foley etc.
Do a full sound mix but keep all your tracks separated so we can remix if needed.
If you run into issues, let us know. One film in the final edit of 50 Kisses was only submitted at the end as the filmmaker had written it off as he lost half his media. We managed to save it and include it.
Choosing a Script to Produce
The Filmmaking Stage has moved to www.Impact50film.com - sign up there.
2,094 scripts were submitted to the screenwriting phase of Impact50. These were whittled down to the final winning 50.
A further 21 Second Chance scripts were identified as of a particularly high standard, and the judges saw the germ of a great idea in 7 Rough Diamonds.
You can read them all on the Winners Page HERE.
In addition, we recognised that some scripts don't read as immediately accessible, but are driven by a director's vision.
For that reason, filmmakers have the option to film ANY of the 2,094 scripts submitted to the Impact50 as a Wildcard entry, and, like Jokers in the pack, we will select two Wildcards for the final film (heavy note from the team here: we are hoping for two, but it may be more, or less, depending on what is submitted).
BUT Wildcards can ONLY be part of the process as a second film submission from a filmmaking team. To be clear, for every Wildcard film they produce, filmmakers MUST make a script from the final 50.
About The Rights You Will Give Us
Filmmakers who want to be a part of the Impact50 initiative will need to sign a Filmmakers' Agreement, and you will grant us the rights to incorporate the short film into the final feature if selected.
Filmmakers will need to let us know if they want to produce a Wildcard script so that we can get all our ducks in a row with the writer.
'He Who Is Without Sin had a great twist as well as a mini-redemption arc, masterfully-fit into such a short amount of screen time.'
Nicole Perlman, Impact 50 judge and
Screenwriter 'Guardians of the Galaxy'
What to do next?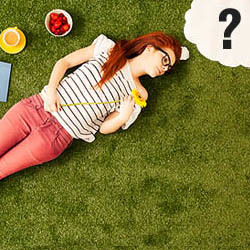 You should read the 50 scripts (the 50 Winners are HERE), select one. The Filmmaking Stage has moved to www.Impact50film.com - sign up there. Once you have the script you can make your film and submit it for peer review and final judging. You can submit re-edits based on feedback.
Remember if you want to make a Wild Card film you must first produce a script from the 50 winners. .

Impact50 Rules and Guidelines for Filmmakers
You MUST option a script before producing your film. You can option a script with the big red button at the top of this page.
You MUST credit the writer(s) as the SOLE WRITER(S) on your short film.
You can make changes to the script so long as it's in the spirit of the process. This does not mean you can do a full rewrite, but genders of characters, locations etc. can be changed to meet your personal availability of resources.
Connect with the writer and let them know you are filming their script. Feel free to ask for rewrites from them. Build a collaboration.
You MUST have contracts with everyone involved, cast and crew, and supply location release forms. We will supply you with simple contracts.
Music must be cleared for world right and appropriate contracts supplied. We suggest working with a composer or using library music. DO NOT USE ANY MUSIC YOU DO NOT HAVE THE RIGHTS FOR.
Upload your film without titles over picture.
You must use the title card we supply at the start of your film.
You can choose to keep your film private when you upload so only Create50 community members will see it.
Please do not share your film on other platforms until after the conclusion of the Impact50 initiative.
You can share your film on other platforms and enter it in festivals etc. once the final film is released. We have no interest in getting in the way of you showcasing your film, we just ask you only do this once the main feature film has been released.
Your film must be produced in the English language (but look, if you really must do it in your language, we won't hold that against you).
If you are successful in getting into the final film, if you cannot supply us with all the original files, your edit project and your edit media, we may need to remove you from the final project.
We will almost certainly make editorial changes for many reasons.
We will need ALL cast and crew names, phone numbers and emails so that we can invite them to the premiere.
Shoot 16:9 aspect ratio, not 4:3 or 1:2.35 etc.
Avoid illegal colours such as crushed blacks or whites that 'blow out'.
Take lots of stills, both of the drama / action (for posters and marketing) and of the cast and crew in action (so we can market you and the process). Get a clapperboard shot, and a cast and crew shot.
Do upload in time to get feedback from the community so you can re-edit, remix, regrade, even reshoot.
Please let people know what you are doing via Facebook, Twitter etc.
Write blogs for us for the Create50 site and share what you have learned in the process.
Entering does not guarantee your film will in any way be featured in the final film, and we are not obliged to produce a final film in the instance that we do not receive enough high quality entries (the lawyers wrote this bit ;0) ).
You will be required to sign a contract before entering.
If you make and submit a film based on one of the winning scripts, you can then select ANY script submitted to The Impact 50 and produce it as a 'Wild Card' entry. Only one wild card film can be submitted from any one production entity.
We expect there to be several wildcard films in the final edit of The Impact 50.
We do not expect all 50 scripts to be successfully produced to the standard required for the final version of The Impact 50, though hope that they are.
We know some scripts will be produced by multiple teams – though only one version will be featured in the final film.
Judging is final.

Awards Categories for 'The Impact:50'
At the premiere and awards, we will announce the winners as selected by our panel of industry judges. The categories include...
Best Screenplay Award
Best Performance
Best Production Design
Best Cinematography
Best Editing
Best Music
Promo / Trailer music Award
Best Song
Best Sound Design
Guerilla Film Award
Best Director Award
Best Film Award
Audience Award To Be Announced
Filmmaking: Judges for 'The Impact:50'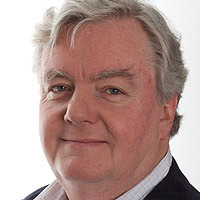 Iain Smith // Producer 'Mad Max: Fury Road'
Both prolific and a great supporter of emerging talent, Iain is an established international film producer and recipient of a BAFTA for Outstanding Achievement in Film. His many production credits include Chariots of Fire, Local Hero, The Killing Fields, The Mission, 1492-Conquest of Paradise, The Fifth Element,Children of Men, The Fountain, Spy Game and Mad Max: Fury Road.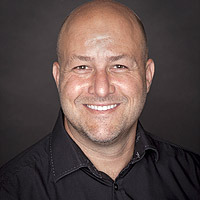 Evan Jacobs // Visual Effects Supervisor, Guardians of the Galaxy
Award winning Visual Effects Supervisor, Evan has contributed to some of the most successful blockbusters of recent times, including Avengers: Age of Ultron, Guardians of the Galaxy, Captain America: The Winter Soldier, Olympus Has Fallen, Alice In Wonderland, and Titanic.
More filmmaking judges will follow soon.

Asteroid Impact 101: The Facts
Picture from the dashcam of a driver in Russia who saw the Chelyabinsk meteor
Many meteors hit the atmosphere each year and appear to us as shooting stars. Few make it to the ground as a meteorite.
Recently, we all saw video clips of the Chelyabinsk meteor which was half a ton when it finally hit the earth.
In the more distant past Meteor Crater in Arizona was created 40,000 years ago by a meteorite the size of a basketball court.
The dinosaurs were killed by a meteor that struck the Yucatan basin 65 million years ago. Ash and debris engulfed the atmosphere and temperatures plummeted, killing almost all large animals. Rodents and other small animals thrived and dominated and rose subsequently. This meteorite was estimated to be around 10km wide.
Most scientists agree that a large asteroid impact is a certainty. It's just a matter of when.
A big enough asteroid has the potential to kill all life on earth. The impact would boil and vaporise the ocean, create massive Tsunamis, blast the atmosphere into space. Truly hell on earth.

'The Impact:50': The Core Team
*Picture above from the premiere of '50 Kisses' where we all signed a poster.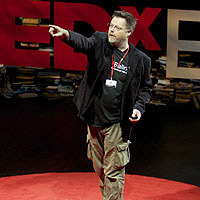 Chris Jones // Director, founder and team leader
Filmmaker, author and creative entrepreneur. Chris has made feature films, an Oscar shortlisted short, runs TEDxEaling, The London Screenwriters' Festival and has written seven books in his Guerilla Filmmakers Handbook series. Chris also founded Create50 and led the team behind 50 Kisses.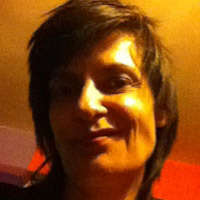 Judy Goldberg // Producer
A producer and screenwriter, Judy also manages the London Screenwriters' Festival. Judy has worked on over 50 music videos and commercials, as well as several big budget feature films including three of the 'Resident Evil' franchise starring Milla Jovovich. Most recently Judy founded the community short film initiative 'Be Heard' which was created, written, directed and produced by survivors of abuse.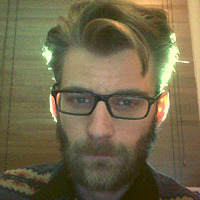 Daniel Owen van Dommelen // Web technologist
Daniel has over 16 years of experience as a senior software engineer, working in many different fields. An expert in cutting edge languages such as Ruby, combined with his experience in social network development and filmmaking, makes Daniel an ideal fit for Create50. He is also a filmmaker and film lover like us all.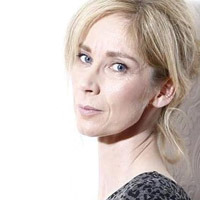 Vanessa Bailey // Online Community Manager
Vanessa loves social media and sharing knowledge and inspiration via online platforms. She is also a professional actress (with credits including 'Southcliffe', 'Doctors' and 'The Sarah Jane Adventures'). Her experience building and managing online communities is invaluable for Create50 and will provide a continual conversation throughout the whole process.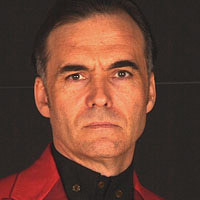 David Nicholas Wilkinson // Distributor
David has produced and/or distributed almost 150 feature films and has acted as a consultant on over 300 more, advising on behalf of institutional financiers, individual investors and numerous film and television production companies. David also distributed 50 Kisses and was instrumental in its success.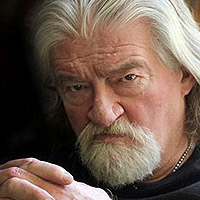 Joe Eszterhas // Hollywood Screenwriter
Joe Eszterhas is an American screenwriter and best-selling author. He has sold nearly thirty screenplays, seventeen of which have been produced, and his movies have grossed more than $1 billion at the box office. Joe's most notable credits include 'Basic Instinct', 'Jagged Edge', 'Flashdance', 'Sliver' and the cult classic 'Showgirls'.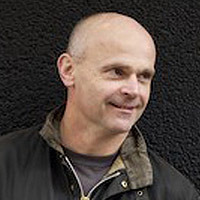 Gub Neal // Executive Producer
Gub is an award-winning producer, formerly Head of Drama at Channel 4 and before that Controller of Drama at Granada. There he co-created 'Cracker' and won an Emmy for 'Prime Suspect'. Most recently Gub produced both seasons of the BBC's smash hit 'The Fall' starring Gillian Anderson and Jamie Dornan.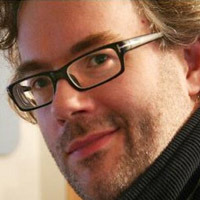 Eddie Hamilton // Consultant Editor
Eddie's most recent credits include 'X-Men: First Class', 'Kick-Ass', 'Kick-Ass 2' and 'Kingsman: The Secret Service'. Eddie is currently editing 'Mission Impossible: 5' with Tom Cruise returning as Ethan Hunt and Chrisopher McQuarrie directing. Eddie's unwavering dedication to his work and infectious energy never fails to inspire anyone who comes within three feet of him.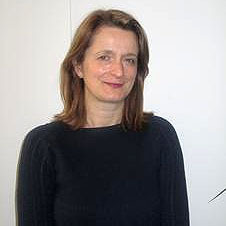 Tina McFarling // Consulting Publicist
Tina is a PR powerhouse in the UK film industry. Currently serving as Media Advisor for the BFI, previously Tina spent three years with Premier PR at Director, Corporate PR and before that was Head of Industry Communications at the UK Film Council. She has also worked for the British Film Commission, Moving Pictures International and Screen International.

What writers and filmmakers say about Create50 and 50 Kisses
'50 Kisses' opened the doors for my first time exhibiting a film in a festival, the first time going through an entire creative process, the first time people looking at me like I could really be a filmmaker. But more than this, showed me what we can achieve if we join forces and work toward our goals.
Carolina Rodrigues, Filmmaker (Brazil)
'50 Kisses' has shown that collaboration on a global scale is possible and it can yield beautiful and cohesive results. It pushed us all to deliver to a very high standard and then to give ourselves up to unpredictable, exciting and possibly brilliant interpretations of our work. Witnessing so many different interpretations of my script, being part of such a large project and collaborating with people from all over the world was extraordinarily rewarding.
Nigel KariKari, Screenwriter (Australia)
'It has been amazing to be part of something so global. As a result of '50 Kisses' I have met and collaborated with filmmakers, screenwriters, producers and agents from around the globe.'
Jo Buckman, Screenwriter (America)
'After being selected as one of the final 50 scripts I was contacted by producers, agents, directors and became friends with plenty of my fellow 50 kisses writers/directors. One of those producers was '50 Kisses' director Stare Yildirim who I ended up writing a TV Pilot for, for Turkish TV. This was my first ever paid writing gig and it came out of the exposure my 50 Kisses script got. Between the paid writing gig and the huge 50 Kisses world premiere I got to take a peek at my future. Loved what I saw and want more.'
Stephen Cooper, Screenwriter (UK)
'After I put my film entry up on the '50 Kisses' website I got all this wonderful and constructive feedback from other '50 Kisses' filmmakers and I could then re-edit and improve the film before the deadlines closed. Over the 2 years of the project I have met so many other filmmakers, actors and writers in the 50K community and it's spun off into so many other projects.'
Phil Peel, Filmmaker (UK)
'The breadth of opportunities available are vast if you're willing to accept the challenge. I was part of a team distributing '50 Kisses' commercially which, as a writer, was invaluable in understanding audience, the importance of concept and how a film is marketed. It will certainly effect how I view my own writing projects going forward.'
Tracey Flynn, Screenwriter, '50 Kisses' (UK)
'I take my hat off to Chris, Judy and their hardworking team. What they achieved on a shoestring is incredible - give them a little bit of funding, help and support and they'd blow our minds!'
Mark Pallis, Screenwriter, '50 Kisses'
What to do next...? Get involved...
The Filmmaking Stage has moved to www.Impact50film.com - sign up there.