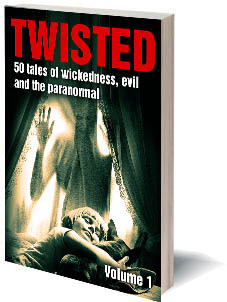 'Twisted' is a collection of 50 tales of wickedness, evil and the paranormal...
'Twisted50 volume 1' submissions are now closed and we are judging.
How much damage can you do with a dangerously sharp pencil?
Can you write a short Twisted tale in 2,000 words or less? Can you write some haunting music or create an image that will give us nightmares?
The 50 best stories, images and music tracks will be published in both paperback and online.
If Hammer House of Horror, Tales of the Unexpected and Pans Books of Horror set your pulse racing and mind spinning as a youngster, then writing a short story, creating music or an image for 'Twisted' offers the darkest recesses of your mind, a deliciously macabre feast in which to express itself. You know you shouldn't let it out, but you know you want to.
Interested…? Let's dig a little deeper into this paranormal, wicked and dank shallow grave…

We want you to get under our skin, to pull everything we loved about those books and TV shows, writhing, screeching and gnarling into the 21st century.
Together we will create a modern masterpiece of horror, inspired by what terrified us all as kids. Think 'Pulp Fiction', only for horror literature.
There is no minimum word count, so if you can disturb us in fewer words, perhaps even 50 words, then DO IT.
Music can be between five and twelve minutes in length.
We urge you to experiment and connect with your dark side, to write, compose or design what scares you…
The 50 winning writers, composers and artists along with the whole community, friends and family, will be invited to the book launch where we will present awards and prizes for outstanding work.
'The other writers involved in 'Twisted' have helped me find confidence and strength I never knew I had. In a world so full of chaos, it's rare to come across a community that makes one genuinely feel at home.'
Mandy Bauer, Writer, Valley Kinghorn
Prizes For Best Writing Will Include
Winners will be announced and prizes awarded at the gala book launch in London.
1st Place for best Writing £250 cash // Scrivener Writing Software
2nd Place £100 cash // Scrivener Writing Software

We will help you GROW
Twisted is not just competition, it's a creative community and self driven writing school.
You will be asked to feedback on other manuscripts, music and images submitted by other writers and creatives and you will also receive feedback on your work too. Unlike any other initiative, you can then redraft and resubmit based on the notes you get. This is the Create50 model. We achieved outstanding results from our 50 Kisses initiative in 2014 and we believe this process makes us better writers - the writing, the feedback and the rewriting.
Movie Rights? We have already considered the possibility of moving the paperback of 'Twisted' into a Create50 screenplay and feature film initiative. We cannot make a decision until we have assessed the completed work to see if it is suitable for feature film production. There are many factors to consider, none of which relate to the story content, more production viability on reduced budgets. We have high hopes.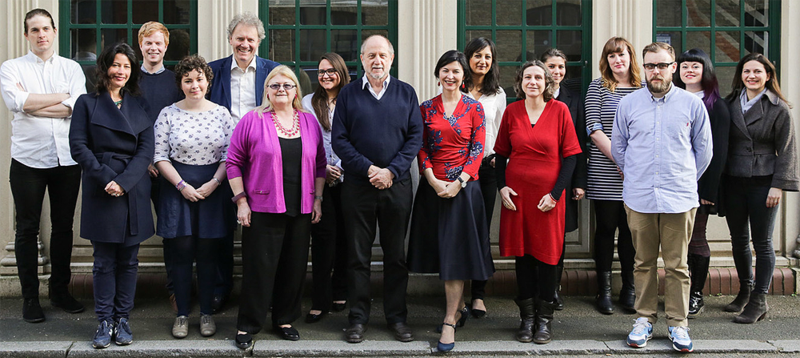 Representation by Blake Friedmann for 'Twisted:50' means that we will be guided every step of the way, and their expert involvement will facilitate the best route to the market, be that with a big publisher, a smaller press with more focus, or even a direct deal with Amazon.

Let's CELEBRATE
Once the paperback book is in print, there will be a launch party in London where a selection of the winning stories will be read by renowned actors.
The book will also feature an introduction by a renowned and successful writer in the horror and paranormal field.
You will rub shoulders with other authors, composers and other artists - some at the start of the journey, others veterans and a few world-renowned names to give out the prizes. This will give you the opportunity to network with publishers, agents and other extraordinary creatives. It will be an extraordinary experience for everyone involved.
*Photo from the launch of the last Create50 project.

Notes for Writers
Don't get lost in the woods waiting for the BEST story... start writing now. Writers write.
Think about your prose, it is YOUR personal style, and it can make all the difference between your story being outstanding or boring.
Do feel free to redraft, rewrite and polish after you receive feedback from your peers.
Please give your story and original title, do not call it 'Twisted'.
Be prepared to engage with the community in a positive and constructive manner. Expect to receive some feedback, some of which you may not like, but remember this is a critical part of the process and will be a constant throughout your writing career.
Submit at least two stories. The one you think is a great spooky tale, and the one that scares you to write.
Don't feel obligated to have a big story arc, we are also interested in all kinds of stories, even portraits of a ghost.
The world should be 'today', so no Victorian Gothic stories or Sci-Fi creatures in space please. Your ghosts, creatures and monsters need to exist in our world and environment.
Stories must NOT exceed 2,000 words.
There is no minimum word count.
Anyone can enter from all around the world, though stories must be submitted in English.
You can submit as many stories as you wish. The submission fee is per story, you pay this ONCE only, per story.
Composers and visual artists please see notes under your submission page.
About The Rights You Will Give Us
If your story, music or image is selected in the final fifty, you will be expected to sign an agreement that gives us the right to publish your work.
This will be an industry standard agreement. You will retain copyright in your idea should you wish to expand it or develop it for another platform. We only need the rights to publish in a book.
'Being part of the like minded community helped me push even harder towards achieving excellence in my own writing, but just as importantly allows me to contribute towards helping others do the same for themselves, so we all share in a combined excellence'.
Dee Chilton, Writer
What do you need to do?
'Twisted50 volume 1' submissions are now closed.
Make sure you have read the rules. Write your story or create your work and submit it. Then read, look and listen to other work from the community and offer feedback, then get some feedback on your work and rework and resubmit if you wish.
This is YOUR creation and YOUR career that you are advancing.
And if you want to submit more than one story, image or music track, go ahead. Just remember - we are seeking outstanding work, there's no prize for volume of work.

Rules
Please read the whole of this document including the guidelines for submission.
You can enter an unlimited amount of stories.
The submission fee is £5.
There is no fee for redrafts.
Anyone can enter, from any country, though stories must be written in English.
You can supply up to three drafts of your story, including your initial frist draft.
Stories must not exceed 2,000 words with no exceptions. There is no minimum word count.
All stories must include a title page with the name of the story and author. Please do not add your contact details on this page.
All stories must be submitted in the following format: 12-point Times New Roman, and double space text.
All stories must be submitted in Microsoft Word or basic RTF format (Rich Text Format) or PDF format. No other word processor files will be accepted. Note that most word processors will allow you to save your file in Rich Text Format if you do not have MS Word or cannot convert to PDF.
Please name your file with the title, draft number and your name - example My-Script-Draft-2-By-Jane-Jones.doc or My-Script-Draft-2-By-Jane-Jones.rtf
For each story you submit you MUST read and feedback on three other stories.
You can submit under a pen name only if you have indicated you have a pen name on your profile page. Please create your profile page in your real name and also add your 'pen name' details.
All profile pages must be created in your real name and must include a real headshot (no avatars, funny pictures or anything that isn't a genuine headshot)
No story title changes will be permitted once a story has been submitted into the system.
The deadline for submissions is November 30th, 2015, midnight UK time.
Once the finalists are announced they may be invited to submit further drafts and a polish based on industry feedback.
If your story is selected as a finalist you will be expected to assign non exclusive rights to us so that we can publish the book. If you do not assign these rights, your story will not be part of the final book.
Judging is final.
We may choose to select fewer than 50 stories for the final book.
The star rating is not part of the judging, we use it as a guide only.
All stories will be read and rated by our team.
You MUST be the author of the story. All stories must be original works.
Once you have submitted a story you cannot delete or withdraw it under any circumstance. This is to reflect the work other writers put into offering feedback on your story.
We reserve the right to disqualify any writer from this process at any stage if they are in violation of these rules and guidelines.
---

Awards Categories and Judges for 'Twisted'
At the book launch and awards we will announce the winners selected by our panel of industry judges.
Best Story (1st place)
Best Story (2nd place)
Best Story (3rd place)
Most Terrifying Tale
Most Moving Story
Best Character
Best Death
Best Haunting
Most Original Writing
Book Cover award
Best illustration
Best music track
Prizes For Best Writing Will Include
1st Place for best Writing £250 cash // Scrivener Writing Software.
2nd Place £100 cash // Scrivener Writing Software.
3rd Place Scrivener Writing Software.
'Excellent and varied feedback enabled me to step back from the story for a few weeks and come back to it afresh, changing the pacing and altering the ending to make it better.'
Steve Ince, Writer
Industry Judges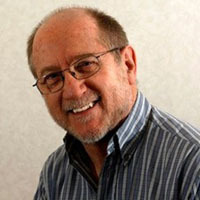 Julian Friedmann // Literary Agent
Julian represents book and script writers across a broad range of subjects and formats. He set up a literary agency in 1976, later merging with Carole Blake to establish Blake Friedmann who now rep over 200 authors via eight agents. Their offices are based in London.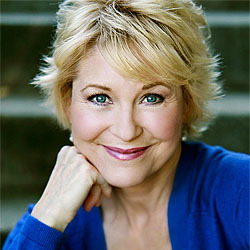 Dee Wallace // Actress, author and teacher.
Dee has over 150 credits to her name, having worked with the biggest names in Hollywood. Film credits include: 'The Howling', 'Cujo' & 'E.T The Extra-terrestrial'. In addition to her film & TVwork, she dedicates her time to the teaching of healing and self creation.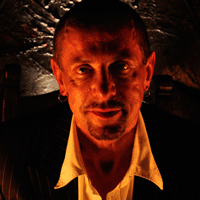 Clive Barker's Seraphim
Clive is the writer and director of 'Hellraiser' and 'Nightbreed' and writer of 'Candyman'. His literary best-sellers include 'Weaveworld', 'Imajica' and his 'Books of Blood'. In 2012 he was given a Lifetime Achievement Award from the Horror Writer's Association. He also Exec produced 'Gods and Monsters' which garnered three Academy Award noms and won Best Adapted Screenplay.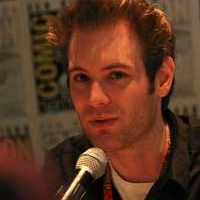 Mark Miller // Vice President of Clive Barker's Seraphim
Mark writes, produces, and directs original content alongside master of horror Clive Barker. Miller is also shepherding the release of the director's cut of Barker's classic film 'Nightbreed'. Currently, he is editing Barker's much-anticipated 'The Scarlet Gospels' and his work can also be seen in the bestselling Boom! Studios comic books, 'Hellraiser', the ongoing 'Hellraiser: Bestiary' and the critically acclaimed 'Next Testament'.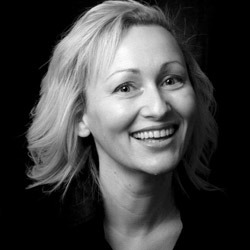 Sarah Pinborough // Horror writer
Critically acclaimed horror, thriller and YA author, Sarahs' work has appeared in several horror anthologies. She currently has a horror film 'Cracked' in development and is also writing a horror drama for BBC TV as well as a second in development with ITV.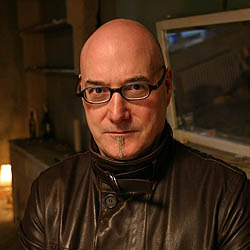 Stephen Volk // Writer 'Ghost Watch'
BAFTA-winning screenwriter best known for the controversial BBC TV "Hallowe'en hoax" Ghostwatch, and for creating the paranormal ITV drama series Afterlife. His other scripts include The Awakening starring Rebecca Hall and Dominic West (2011), Ken Russell's Gothic, and The Guardian directed by William Friedkin..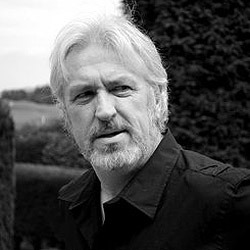 Paul Finch // Author
Former cop and journalist, Paul has written for prime time British TV and authored a number of horror and crime novels. His latest horror/crime novel is 'Dead Man Walking'. Paul is the winner of the British Fantasy Awards 2002 and 2007, and the winner of the International Horror Guild Award 2007. MORE HERE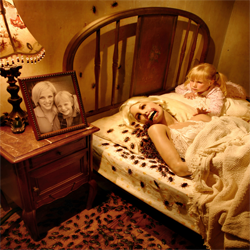 Joshua Hoffine // Horror Imagery
Joshua is a photographer who specialises in staging horror scenarios. He exploded on the internet in 2008 with his series of photos exploring childhood fears. He is currently working with the actor Doug Jones on the H.P Lovecraft's story 'The Shadow Over Innsmouth'. His work has appeared in over 50 publications including Professional Photographer, The Living Dead and The Guardian. More HERE.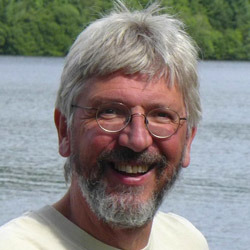 Nicholas Hooper // Composer 'Harry Potter'
Nicholas Hooper is a BAFTA award winning composer and has written and produced music for over 250 films, dramas and documentaries. He received critical acclaim for his scores to both Harry Potter and the Order of the Phoenix & Harry Potter and the Half Blood Prince, the latter was nominated for a 2010 Grammy.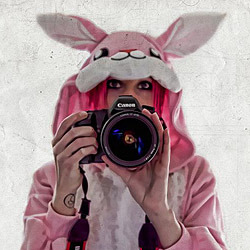 Danielle Tunstall // Horror Photographer
Danielle specialises in horror themes and has created many horror book covers, including covers for Clive Barker. She has also worked with musicians and bands creating CD covers and posters and has just embarked on a project with classic horror film actor Bill Mosley. More HERE.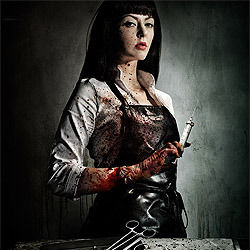 Colin Marks // Designer
Colin is a British freelance designer and photographer. His creative work is rooted primarily within the music and film industries, and often incorporates collaborations with other US and UK design studios. His horror film posters include Mama, American Mary and Paranormal Diaries. More HERE.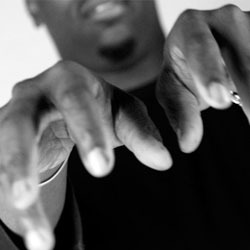 Mathew Head // Composer
Matt is a classically trained pianist, film composer and music producer. His credits include scores for films, documentaries and commercials including the award winning Raising Izzie. He also won the Outstanding Achievement Award for the TV series Split.
We will announce more industry judges soon.

Twisted: The Core Team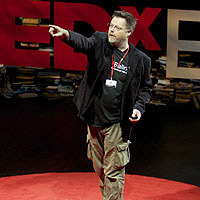 Chris Jones // Director, founder and team leader
Filmmaker, author and creative entrepreneur. Chris has made feature films, an Oscar shortlisted short, runs TEDxEaling, The London Screenwriters' Festival and has written seven books in his Guerilla Filmmakers Handbook series. Chris also founded Create50 and led the team behind 50 Kisses.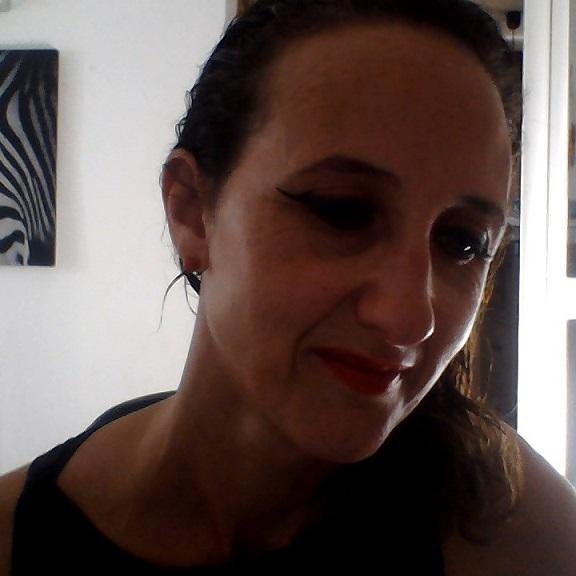 Cristina Palmer Romero // Editor
Cristina has worked in television production for over 10 years, on prime time TV shows as Production Manager and Coordinator. She has also worked as a script reader and spends most of her time implementing creative programmes for vulnerable adults. Cristina will be co-ordinating and working closely with the community and writers throughout 'Twisted'.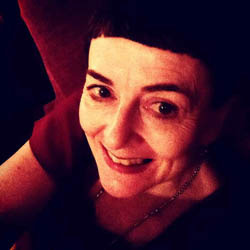 Elinor Perry-Smith // Production and Reading
Elinor is a professional writer, editor and proof-reader from London. She has proofed everything from software manuals to novels, scripts and short stories. She is looking forward to digging her teeth into the warm flesh of 'Twisted', to help everyone get the very most from this opportunity.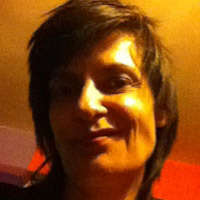 Judy Goldberg // Producer
A producer and screenwriter, Judy also manages the London Screenwriters' Festival. Judy has worked on over 50 music videos and commercials, as well as several big budget feature films including three of the 'Resident Evil' franchise starring Milla Jovovich. Most recently Judy founded the community short film initiative 'Be Heard' which was created, written, directed and produced by survivors of abuse.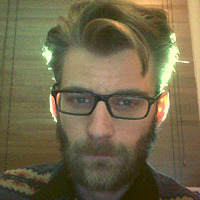 Daniel Owen van Dommelen // Web technologist
Daniel has over 16 years of experience as a senior software engineer, working in many different fields. An expert in cutting edge languages such as Ruby, combined with his experience in social network development and filmmaking, makes Daniel an ideal fit for Create50. He is also a filmmaker and film lover like us all.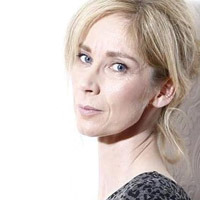 Vanessa Bailey // Online Community Manager
Vanessa loves social media and sharing knowledge and inspiration via online platforms. She is also a professional actress (with credits including 'Southcliffe', 'Doctors' and 'The Sarah Jane Adventures'). Her experience building and managing online communities is invaluable for Create50 and will provide a continual conversation throughout the whole process.

What people said about our first Create50, the script and film initiative '50 Kisses'
'50 Kisses' opened the doors for my first time exhibiting a film in a festival, the first time going through an entire creative process, the first time people looking at me like I could really be a filmmaker. But more than this, showed me what we can achieve if we join forces and work toward our goals.
Carolina Rodrigues, Filmmaker (Brazil)
'50 Kisses' has shown that collaboration on a global scale is possible and it can yield beautiful and cohesive results. It pushed us all to deliver to a very high standard and then to give ourselves up to unpredictable, exciting and possibly brilliant interpretations of our work. Witnessing so many different interpretations of my script, being part of such a large project and collaborating with people from all over the world was extraordinarily rewarding.
Nigel KariKari, Screenwriter (Australia)
'It has been amazing to be part of something so global. As a result of '50 Kisses' I have met and collaborated with filmmakers, screenwriters, producers and agents from around the globe.'
Jo Buckman, Screenwriter (America)
'After being selected as one of the final 50 scripts I was contacted by producers, agents, directors and became friends with plenty of my fellow 50 kisses writers/directors. One of those producers was '50 Kisses' director Stare Yildirim who I ended up writing a TV Pilot for, for Turkish TV. This was my first ever paid writing gig and it came out of the exposure my 50 Kisses script got. Between the paid writing gig and the huge 50 Kisses world premiere I got to take a peek at my future. Loved what I saw and want more.'
Stephen Cooper, Screenwriter (UK)
'After I put my film entry up on the '50 Kisses' website I got all this wonderful and constructive feedback from other '50 Kisses' filmmakers and I could then re-edit and improve the film before the deadlines closed. Over the 2 years of the project I have met so many other filmmakers, actors and writers in the 50K community and it's spun off into so many other projects.'
Phil Peel, Filmmaker (UK)
'The breadth of opportunities available are vast if you're willing to accept the challenge. I was part of a team distributing '50 Kisses' commercially which, as a writer, was invaluable in understanding audience, the importance of concept and how a film is marketed. It will certainly effect how I view my own writing projects going forward.'
Tracey Flynn, Screenwriter, '50 Kisses' (UK)
'I take my hat off to Chris, Judy and their hardworking team. What they achieved on a shoestring is incredible - give them a little bit of funding, help and support and they'd blow our minds!'
Mark Pallis, Screenwriter, '50 Kisses'
What to do next...?
Get involved in the next Twisted 50...
Create a profile if you have not already HERE
Read some stories and offer feedback HERE
Submit your manuscript with the button on the menu at the top of the page.